Free Shipping!Quality 2.4G 10m Wireless Laser Barcode Reader Scanner Stroage Wireless/Wired CT007S
Note pls!it can not support auto induction.
Specification :
Light source:laser LED650+/-20nm
Decode capability: Code car,Code eleven,Code ninety three MSI ,Code 128,UCC/EAN-128,code39,EAN-28,EAN-13,UPC-A,ISBN,Industrial 25,Interleaved 25,Standard 25,2/5 Matrix
Resolution :3mil
Nominal working distance:6-30 cm
Decode Rate:100 decodes persecond
Scan width: 30 mm
Decode mode:Single –line aiming
Scan code : Auto off mode/Manual mode
Print contrast Minimum: 30%
Scan angles:Roll 30 ,Pitch seventy five,Yaw sixty five
Cylinder Horizontal Scan:Diameter 35 mm
Indication : Beeper LED
Interfaces supported : USD2.0
Processor:ARM 7 72Mhz
EEPROM:256K ,can store thousands of barcodes
Wireless communication :2.4G wireless transmission
Battery : it is built in 1500mAh lithium battery.
It can support USB wired and 2.4G wireless
CT007 can scan barcode within 25 bits.
Support WindowsXP/7/CE
Attention pls! we have 2 versions in stock:
neutral version : there is not logo "ALANDA" on the device.(this is default of link)
ALANDA version:we have another version which has logo "ALANDA" on the head of device.
Built in Flash memory ,supports breakpoint resume.
It can store 2600 pieces of Code-128 codes under offline state.
Package list :
CT-007S *1pcs (with logo or without) please leave request to on order note.
USB cable *1 pcs
2.4G USB wireless receiver*1 pcs
Inventory mode setup card(paper version)*1 pcs
Barcode reader should set functions via scan bar codes of manual.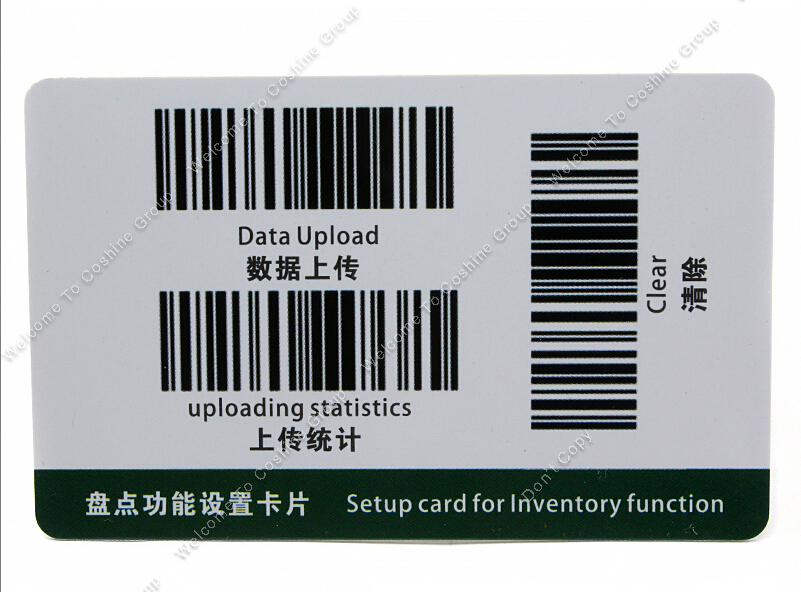 This is Inventory mode setup card and manual.
Note pls!CT007S can not support auto induction.
Manual of factory is suitable for similar series scanners .