New Chest Strap Heart Rate Monitor Calories Pedometer Digital pulse Mutifunction Sports Watches Exercise BMI Memory Mode Outdoor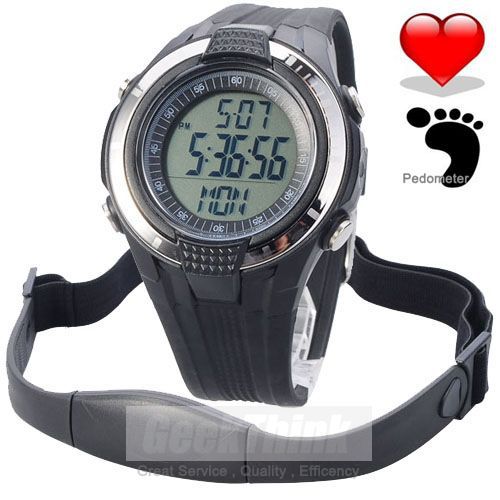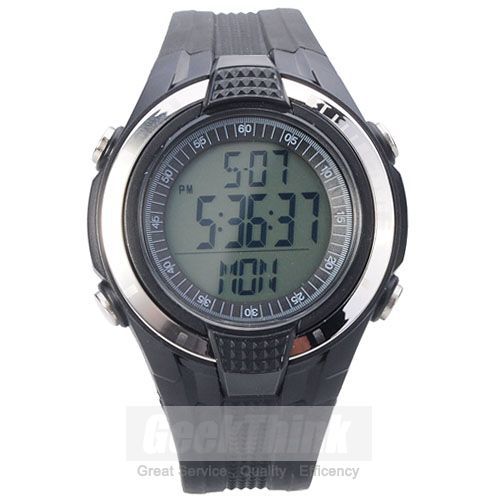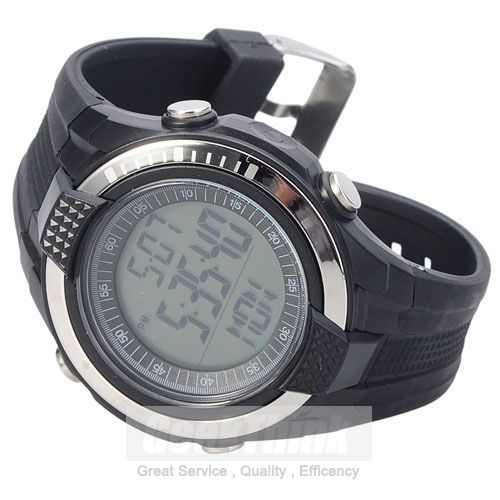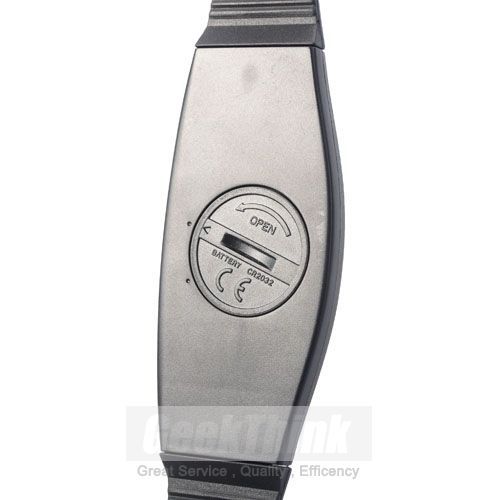 Features:
* New brand with high quality
* Accurate wireless heart rate measurement
* Display the percentage of real heart rate value to maximum heart rate value based on different age
* Heart rate value, maximum HR(heart rate)value, average HR value
* Record the exercise time and the exercise calorie consumption
* Set maximum heart rate and low heart rate alarm
* Step counting, Calorie, Distance, Speed, Exercise Time ,BMI ,BMR ,WHTR, ETA . ,etc
Step range: 0-999999
Time: 0:00:00-99H59M59S
Distance: 0.00-999.99KM(or zero.00-999.99 Mile)
Calorie: 0.0-9999.9KCAL
* Clock, calendar. Hour, Minute, Second, Year, Month, Week, Day, 12/24H. 100 years calendar:2000-2099
* Alarm: 1 daily alar, (hour:minute)
* Countdown Timer: 99hour59 minutes fifty nine seconds
* Chronometer. Range:0:00:00-59minutes:59seconds:99-99hours:59minutes:59seconds. In first hour, it is measured display in 1/100 seconds
* Stopwatch
* EL Backlight
* 5.3KHZ Transmitter belt
* 6 days memory record. Each memory include steps/calorie and related date
* 3ATM water resistant,the chest Band is not waterproof . pls note .. keep dry of it after use for a durable usage.
Size/Measurements:
* Case diameter(cm): approx four.6
* Band length(cm): approx 22
* Band width(cm): approx 2.0
* Watch weigt(g): approx one hundred thirty
Package include:
* Heart rate watch x 1
* Transmitter belt x 1
* Manual x 1
Tips for chest belt usage
A. The position of the chest belt affects its performance. Move the chest belt along the strap so that it falls above your heart. Avoid areas with dense chest hair.
B. In dry cold climate, it may take several minutes for the chest belt to function steadily. This is normal and should improve with several minutes of excercise.
C. The heart rate chest belt and watch have a maximum transmission range of about a hundred centimeters. Please make sure that you use the belt within this distance.
D. Make sure that the chest belt is wore directly to your body. Do not put on any clothes when you wear this chest belt.
E. Due to all electronics afraid of water, after use,better clean out all the water on or in it ,For a More Durable usage.
A person's heart rate is calculated on the basis of heart-beats per minute. When a person is resting, low heart rate is optimal. However, when one exercises, the heart being a muscle becomes stronger. Muscles of a person require additional oxygen during heavy workouts. The harder one works the muscle, the greater is the oxygen required. Hence, the heart of a person pumps faster to deliver more oxygen to the muscles. In order to measure the effectiveness of the workout, one needs to make use of fitness heart rate monitor. This equipment helps the fitness enthusiast to measure the heart rate. As one strengthens the body with the help of exercise, the person also strengthens the heart. Measuring the heart rate during exercise helps a person determine when she is pushing the body too hard. One can also gauge whether she needs to push harder for achieving the fitness goals.
Functioning of the monitor
There are four types of heart rate viz. resting heart rate, maximum heart rate, training heart rate and recovery heart rate. With the help of the fitness heart rate monitor, it becomes easy to gauge the different types of heart rate and take action. Using the device is extremely simple. One just needs to place the monitor on the heart. The device needs to be held in the same place with the help of the adjustable strap, which should be wrapped around the chest. The device then detects the electrical activity. The results can be viewed on the graphic display. There are different types of heart rate monitors available in the market. While some display just the heart rate, others have advanced features. Alarms on the device buzz when the activity is too low or too high. People can even pre-program the workout, count the calories burnt, set the countdown timer, etc.
Uses of the monitor
Athletes make use of heart rate monitors during work out sessions. The device helps them track their heart rate and even maintain the records for later reference. However, nowadays the device is being used by fitness enthusiasts and not just hardcore athletes. All those who want to achieve their weight loss goals, should make use of fitness heart rate monitor. Experts recommend that the monitor helps people to achieve their goals and lose weight effectively. One needs to raise the heart rate as high as 70 percent of the maximum heart rate for minimum Half-hour. Doing this ensures that one is burning not just carbohydrates but also body fat.
Benefits of monitor
The heart rate monitor helps people gauge their health while keeping a track of their heart rate. The monitor allows people to detect any health problems that could not be noticed otherwise. It even helps people maintain discipline in absence of personal trainer or fitness buddies. This helps improve performance by indicating whether the exercise is below or above the required level. Gone are the days, when it was not easy to maintain fitness. Now, people can make use of trackers, monitors and app and keep fit.