Note: Parts and accessories for DIY , need assemble by yourself !
Mode: Prusa i3 P802M DIY kit
High Quality Acrylic LCD with
2rolls Filaments
+
8GB Micro SD Card
for Gifts
If you need more, please contact us to reset the price for you!!!
Hot selling:
( Bowden Design
Extruder
)
(
Black
and
transparent
color
)
( If you prefer to the Auto leveling feature )
Click the below links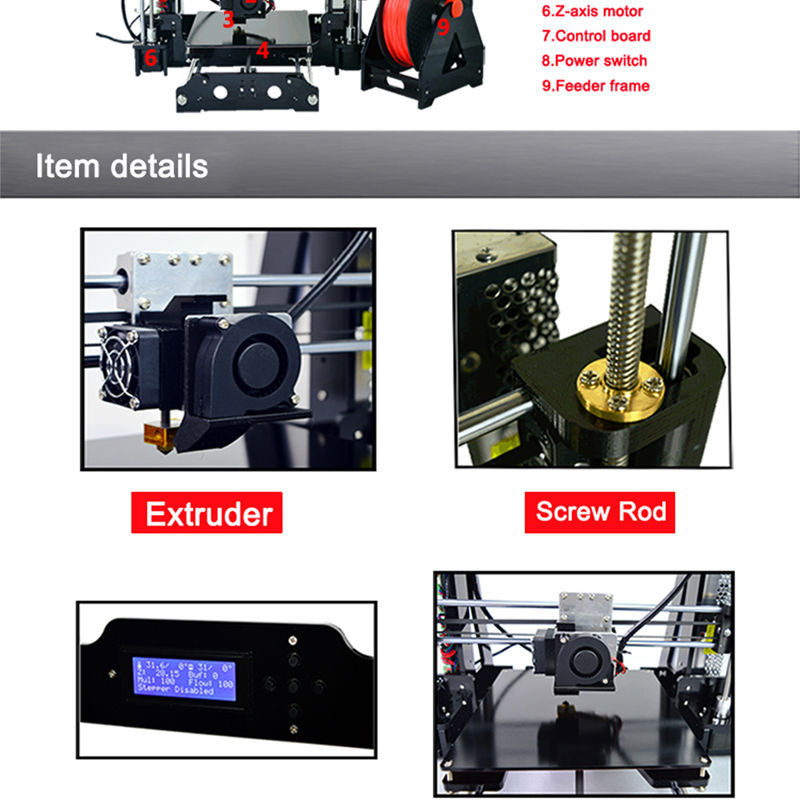 Package:
1. All assembly units
2. All assembly tools
3. All assembly datasheet (document, picture)
4. Software
5. 2 Rolls Filaments for free (Support PLA & ABS)
Filaments: 12 colors Choice(Black,White,Red,Yellow,Orange,Blue,Green,Pink)
For the colors, please leave message when you vicinity the order, we will send random color without any message.
6. 8G SD card
7. The default plug of power supply is in European commonplace.